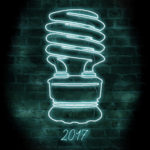 Illuminate is an annual ministry, where young people come together and work, serve, and help their community, and in doing so, glorify God and show his love. The name "Illuminate" comes from the scripture Matthew 5:14-16:
"You are the light of the world. A city set on a hill cannot be hidden. Nor do people light a lamp and put it under a basket, but on a stand, and it gives light to all in the… house. In the same way, let your light shine before others, so that they may see your good works an give glory to your Father who is in heaven."
It is ILLUMINATE's whole purpose to Glorify God and show God's love by serving in our community.
Here you will find Info..Happenings…Photos…and much more concerning the Youth Missions Project known as ILLUMINATE.